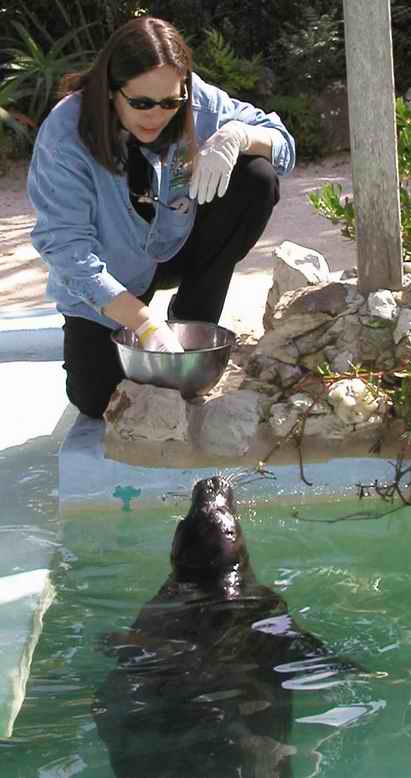 Carolyn is back to full time Consulting and Training in 2022! Offering programs based on positive reinforcement with a focus on allowing the animal choices for a stronger relationship and training outcome. Behavior consulting and scent work will be the primary focus along with other offerings.
Carolyn has been training dogs professionally since 1985 and in some way most of her life. In 1991 she founded Gemini Dog Training, a full-service training and daycare facility. Selling Gemini in 2006, Carolyn concentrated on behavior consulting and training classes for reactive dogs as well as her popular agility classes, beginner and advanced clicker classes and workshops, earth dog, tracking and Nose Work. Carolyn has trained and mentored hundreds of potential dog training instructors. Many of her previous students and staff trained through her instructor programs have gone on to become Certified Pet Dog Trainers (CPDT), running their own classes and businesses. Carolyn also found time, from 2007 to 2015, to be one of the first Karen Pryor Academy Instructors in the country. From 2012 – 2021, Carolyn created and developed a program that finds rescue dogs and trains them as service dogs for veterans. In addition to her duties as Training Director at the service dog organization, she was the puppy raiser and primary trainer for a police tracking/search dog for a local PD in 2021. Carolyn also continues to instruct a busy schedule of Nose Work classes, teach at Nose Work Camps, present dog training webinars and host and perform certifying official duties for NACSW trials.
Along with her training and behavior work, Carolyn wrote Clicker Basics for Dogs and Puppies, and has 2 DVD's, one on Agility Foundation and one on Scaredy Dogs available through Clean Run Productions. Carolyn co-taught two canine cognition/behavior courses at Harvard University Extension School with Bruce Blumberg PhD, lectures to dog trainers, and worked as a behavior consultant for the MSPCA, providing Reactive dog training classes and behavior therapy for shelter dogs and their families until 2018.
Carolyn's interest in training started in childhood rearing a foal, training several young horses, and preparing them for competition and pleasure riding. It was a natural transition to start formalizing her interests through her undergraduate education that included course work in art education and a heavy interest and course load in psychology. Carolyn was an Association of Pet Dog Training (APDT) member 1995 for many years, having served on the Ethics Committee for several years. In November 2001, Carolyn made dog training history along with 117 other dog trainers in the USA, passing the first professional certification test promoted and developed by APDT and administered by Professional Testing Corporation.
The desire for a better understanding of the canine mind and behavior has been the motivating factor in all aspects of her dog experience. Beginning with traditional training techniques, she knew there had to be a better way. Pursuing that better way has evolved into clicker training and a more thoughtful scientific and effective use of operant and classical conditioning. Carolyn believes that training and behavior modification should be safe, enjoyable, and successful for both the dog and the humans who love them. Most importantly, she maintains an open mind to new information and what every dog can teach the human student. Experiences such as breeding English Springer Spaniels for 12 years, co-founding an English Springer Rescue organization, running a boarding and training kennel, working as a veterinary technician, apprenticing with Canine Behavior Services in Northwood, NH, teaching and counseling thousands of dog owners, training and cultivating her business's teaching staff, and attending many, many educational seminars including the Association of Pet Dog Trainers (APDT) conferences, Tufts Annual Symposium, the Dogs of Course Advanced Instructor Training Course, Clean Run Camps, Clicker Expo and Bob Bailey's Chicken Camps I,II & III, ABA Living and Learning with Animals Course with Dr Susan Friedman, Natural Encounters trainer course in 2015 and 2020 and NEI tec talks have all served as a continuing source of education.
Carolyn has been training, competing, and titling dogs for over 35 years in obedience, conformation, tracking, agility, earth dog, and K9 Nose Work.

A TRIBUTE TO MY DOGS OF THEN AND NOW
Our dogs are the true teachers of what is to be known about dogs and how they learn and live in our world. Take time to observe and learn about your companion as you share life together.
These are my companions starting at my birth:
---
Then…
Princess (Lab mix) my first dog love of my life and my guardian until 1964
Heidi (German shepherd) found me in 1972 and forever faithful until 1982
Gemini (English Springer mix) a special little tramp in my life from 1979 to 1982
Tasha (German shepherd) 1982 to 1988 my first official obedience school trained dog
Little Bit's Ryckianna "Rycki" (English Springer) 1982 to 1994 CDX TDX Canadian CDX TDX 2 UD legs in Canada   Rycki started the training and dog competition bug for me.
Little Bit's Chocolate "Chip" (German shepherd) to 1995 a sweet home body!
CH Kitchener Carioca "Cari" (English Springer) 1983 to 1997 CDX TD Canadian CDX TDX trained to Utility  Cari was my first show dog and foundation bitch.
Little Bit Kitchener Auriga "Auri" (English Springer) 1985 to 2000 CDX TD Canadian CD TD trained to Utility   Auri was from Cari's first litter.
Cricket Hill Lil' Bit Seaward "Lily" (English Springer) 1990 to 2004 Best mama dog supreme! Neelix and Harley's mom and Kes's grandmother.
Little Bit Cricket Hill Wizard "Alvin" (English Springer) 1991 to 2005 CD My sweetest boy ever! Always willing to help with my reactive dog clients.
"Earl" (herding retriever mix) 1991 to 2006 brought me a husband! Chuck and I met through my boarding training program.
Little Bit Star Traveler "Neelix" (English Springer) 1995 to 2005 TDX AX AXJ   USDAA AAD
Little Bit's I'm A Sensation "Kes" (English Springer) 1995 to 2007 CD TD OA OAJ USDAA P2
Little Bit's Number One "Harley" (English Springer) 1995 to 2008 Chuck's boy and hiker extraordinaire
ADCH MACH CH Honey Hill Steiff Hunter "Steiff" (Parson Russell Terrier) 2000 – 2018 ME CGC NW3 Elite
---
NOW:
B'sweet Kodiak "Kodi" (BC) 2006 – AAD, Almost MAD! herding and nose work for fun!
Homestead She's the One "Breezy" (BC) 2009 – Elite Champion, Nationals qualified and competed with Search placements 2017
"Sam I Am" (BC) 2016 – NW2
Chilbrook Night Cap "Opal" (Labrador) 2021 – puppy in training
---
Legend:
AKC American Kennel Club, CKC Canadian Kennel Club, USDAA United States Dog Agility Association
AKC and CKC titles
  Obedience
    CD Companion Dog, CDX Companion Dog Excellent, UD Utility Dog
  Tracking
    TD Tracking Dog, TDX Tracking Dog Excellent
Conformation
    CH Champion  
Agility
    OA Open Agility, OAJ Open jumpers agility, AX Agility excellent,
    AXJ Agility jumpers excellent, MACH Master Agility champion
 Earth dog
    SE Senior Earth Dog, ME Master Earth Dog
 
USDAA
    ADCH Agility Dog champion
    AAD or P2 Advanced Agility Dog